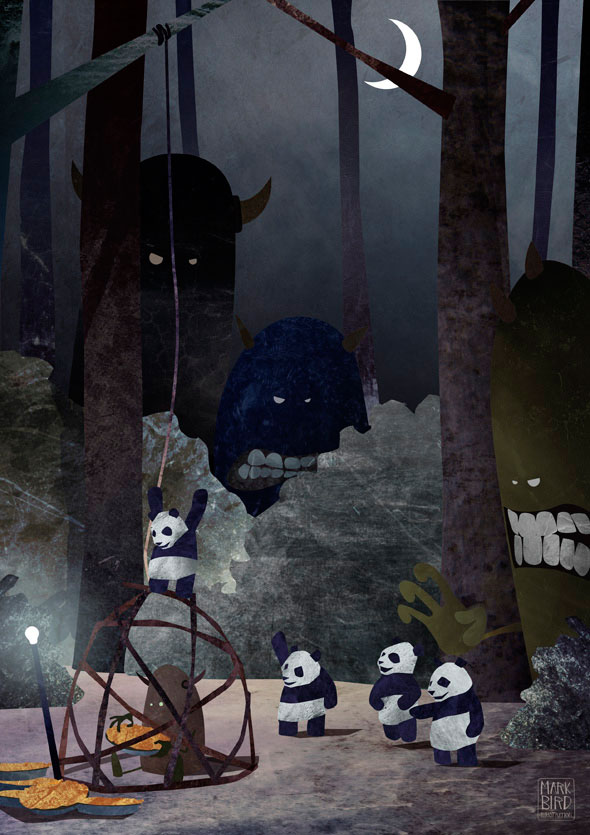 Catching The Pie Monster
The devious panda's plan to catch the young Pie Monster hasn't gone as smoothly as they think. Available on cards, coasters and prints in the store.
Get in Touch
If you wish to commission me for any children's, character, editorial or any other work please get in touch via the contact page and say hello.

My work can also be found on the following social media sites: